BUFDG Credit Management Conference, Tuesday 17th April, 2018
Location: Woburn House, 20-24 Tavistock Square, Kings Cross, London, WC1H 9HU
Event Description:
Bookings are now open for our BUFDG Credit Management Conference. Packed full of plenary and breakout sessions, we have tried to cover those topics you most want to hear about whilst allowing you valuable time to network with BUFDG members and external contacts. It's the first time we have held an event for this audience and we hope it is the start of a some new activities for us in this area.
09.00 Arrival and Registration.
09.25 Welcome to your Conference.
09.30 The Changing Landscape of the HE Sector. Andrew Murphy, Chief Financial Officer at the University of London. The key changes happening in the HE Sector right now and the potential impacts.
10.00 What's Happening in the Wider Credit Management Sector and What Can We Apply to Higher Education? Philip King, Chief Executive of the Chartered Institute for Credit Management and Gavin Jones, Head of Income at Imperial College London.
10.30 Student Loans – Paul Smith, Head of Partner Service at SLC gives on overview of what's happening at the Student Loans Company, any current challenges, and an update on the issues pertinent to our Universities.
11.00 Break and Networking.
11.30 Breakouts. Please choose one breakout to attend.
1. Debt Recovery Discussion Forum. Neill Mackinnon of STA International, facilitates a discussion across the group about the different options HEI's have for debt collection both internally and externally. This is your opportunity to share with and learn from others so do please come prepared to participate in this interactive session.
2. Going Cashless. We hear from Greg Wray, City, University of London on the journey to a Cashless Campus, together with the positives and any challenges faced along the way.
3. Effective Credit Control Policy – Facilitated by Matt Keenan at ACT Credit – Matt will lead an interactive discussion on what credit control methods work within HEI, effective communications, compliance policies and shares some simple ideas to take away.

12.15 Lunch and Networking.
13.15 Governance and the Challenge of GDPR. This session will explore the themes and new emphases of the General Data Protection Regulation. Geraldine Swanton, Legal Director, Shakespeare Martineau.
13.45 Breakouts. Please choose one breakout to attend.
4. The Legal Process – Facilitated by Joye Shah at ACT Credit – Joye will provide an understanding of the legal process and the most suitable enforcement options for HEI. This will be an interactive discussion and will cover the new regulations for debt claims (Pre-action Protocol - Letter of Claim).
5. The Challenge of Fraud. Keith Read, Director, Compliance and Ethics, McCormick Technologies Ltd. Keith will take you through some examples of the biggest fraud risks faced by Universities and how to mitigate them, with a focus on credit and debt control and will also share some simple actions to take away at the end of the interactive session.
6. Difficult 'Collection' Conversations - Neill Mackinnon of STA International share's some top tips and strategies taken from their own internal collector training programme on how to manage and obtain the best outcomes from difficult collection conversations. Whilst every interaction has its own challenges, we hope you can walk away with some useful strategies to support you in future.
14.30 Break and Networking.
15.10 The Consumer Credit Act in Higher Education – Richard Ellison, Partner at Shakespeare Martineau shares his knowledge of the Consumer Credit Act and the HE Sector and gives a steer on what you need to be thinking about.
15.30 A Different Way to Close – A positive approach to Well Being and Resilience. Joshua French, from Bailey and French Ltd enlightens us with strategies to remain positive and be resilient in the workplace.
16.15 Conference Close.
Please note this event is for colleagues whose HEI is a member of BUFDG. We are also offering limited places to affiliate members at a non member rate. If you have a query about whether you are eligible to book a place, please email Rachel at rachel@bufdg.ac.uk.

Total Tickets Sold:
97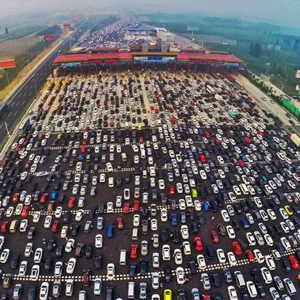 Date : 17/04/2018
BUFDG Credit Management Conference
There are no tickets for this date.