24th February 2021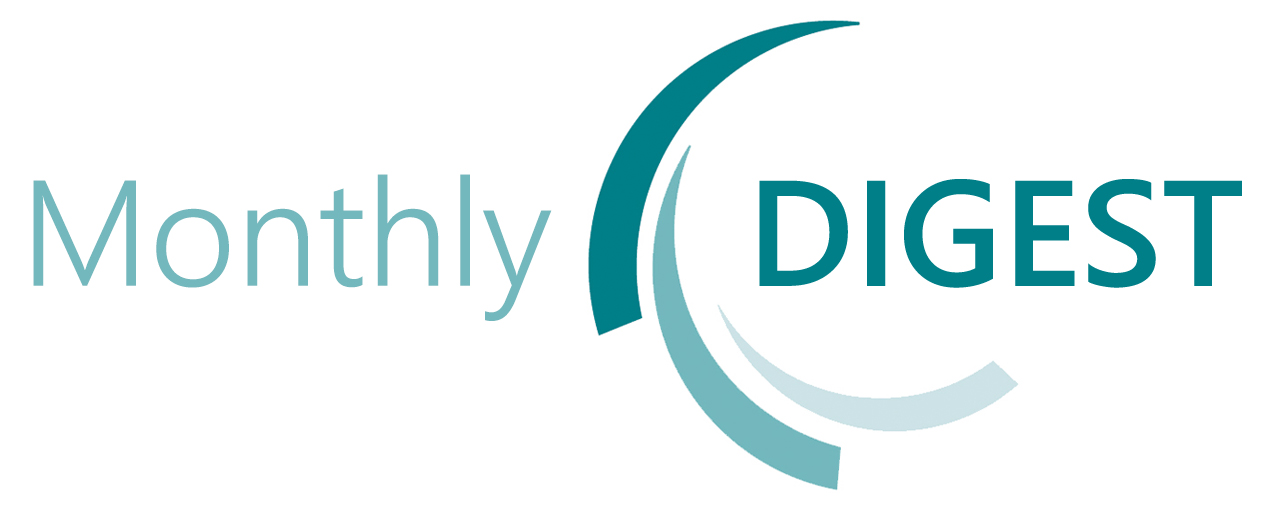 Follow @bufdg
BUFDG Digest - Wednesday 24 February 2021
Introduction to the Sustainability and Procurement edit
Unless you are a professional linguist or discourse analyst you probably don't think about the frequency of the use of words and how that frequency can be significant, or useful. Here at BUFDG our distinctly amateur observations have picked up "procurement" and "sustainability" as rising star words. In this edition of the BUFDG Digest we add to their appearance figures.
Procurement
Thanks in large part to government spending on PPE and vaccines, in a matter of weeks the pandemic has achieved what hard-working procurement colleagues have been trying to do for years – they have "raised the profile of procurement". Well, it's raised. The UK University sector is well-served by a cadre of highly competent procurement managers who rose some time ago to the challenge of buying goods and services to deliver not only value for money, but also social value, climate-responsible purchases, and no exploitation of human labour at any link in the supply chain. Organisations such as HEPA, the HE consortia under the umbrella of UKUPC, Crown Commercial Services, JISC and other mutual and informal buying organisations serve the sector well but there is always room for improvement and learning from each other.
The University Caterers' Organisation, TUCO, defines sustainable procurement as "the meeting of business needs for materials, goods, utilities and services in an environmentally-friendly, responsible and ethical way. Companies dedicated to sustainable procurement try to make economical and effective long-term decisions that benefit the company, customers, society and the environment". Hats off to TUCO for highlighting Tony's Chocolonely's response to their "shaming" for some issues found in the supply chain of their chocolate beans, which demonstrates how difficult it is to avoid exploitation and unethical behaviour. As a report published yesterday (23 February) by the University of Warwick (WMG) says, "Managing supply chains has never been easy due to their complex nature, and however good your existing systems, supply chain disruptions, such as those we've seen around Brexit and Covid-19, present unavoidable risks which need to be prepared for, mitigated, and acted on rapidly." "Difficult" is probably an understatement.
If you are interested in this area, you will want to know what APUC have been doing with the 'Sustain' Project - a Sector wide collaborative tool for assessing Supply Chain Sustainability.
Sustainable procurement can also be demonstrated using the newly updated Scope 3 HESCET Tool, which has been released and is available for download and use by institutions. Accompanying notes explain more along with an update on future plans.
With life outside the EU offering scope to change the way we do things, the Cabinet Office have published a green paper: transforming public procurement. If you have any feedback that you would like to share with HEPA then please get in touch with Ashley no later than 5th March, or use the discussion boards to have your say!
Sustainability Survey
Following the most recent publications from the IPCC in 2019, the world is heading towards significant global problems sooner than expected as emissions keep rising. On 27th June 2019, the United Kingdom became the first major economy to pass a law to bring its greenhouse gas emissions down to net zero by 2050. As the external environment continues to change, there is one challenge that the education sector is still to face: the climate crisis. Organisations are now considering their responses, and how to become sustainable businesses, enabling the UK to achieve its net zero emissions target. To see how the education sector is responding to the challenge, the sister company of ATFS, Altair, are launching a new survey as part of their research. They would welcome your participation as they seek to obtain a wide range of views and opinions. The survey should take only 10-15 minutes to complete. All participants will receive a copy of the results.
Estates
The construction industry has a huge impact on every meaning of the word "environment" and is under predictable pressure to demonstrate that it is using sustainable techniques to minimise damage and maximize benefit. Our colleagues at AUDE have just launched a two- to three-year research programme 'The influence of the built environment on student outcomes'. With £3.5bn per year being spent in UK universities on capital development (pre-Covid) we might well feel the value of that work is demonstrated, at least to the commissioning institutions. The best of these new buildings can have a totally transformative effect for universities – enhancing a subject area specialisation, for instance, supporting the university in attracting new academic expertise, or positioning the university in a fresh way within the international education marketplace. But is there a similarly transformative impact on students? With no research base to tell us so, it's time to challenge that assumption. This research aims at aligning estates and construction professionals with the matching desire from our students for great study environments. Look out for progress reports and request from your Director of Estates for financial insights.
BUFDG Conference
Bookings have now closed for the BUFDG Conference which is inevitably being held online this year. But even if you are not attending, the Supporter Directory on the website contain lots of information that members may find useful. New this week is ATFS's latest Treasury Bulletin which explains Sustainability Linked Loans. Not to be confused with green loans and green bonds, which finance specific green projects, Sustainability Linked Loans (SLL) are linked to pre-determined sustainability performance targets. If the borrower is successful in meeting these targets, they receive a discount on their borrowing rate. In the latest guest blog, Ian Robinson of HSBC discusses Five key banking considerations for 2021- Sustainable finance, liquidity, covenants, pensions and Evolving corporate environment.
Training, Development and CPD
WPM Education are hosting a Webinar tomorrow morning at 10.00 on the subject of "The Potential Benefits of Reviewing Your Acquiring Relationship". There will be short presentations by Holger Bollman, WPM Director and Tim Wilding from ATFS (Finalysis) covering the WPM acquirer survey and financial benefits of reviewing/tendering the card acquiring relationship respectively. This will be followed by a panel discussion and Q&A session including Universities that have benefited from the process. There's still time to register!
There is still time to book on to the Cyber Skills for Commercial Professionals course tomorrow (Thursday 25th February) and the Electronics Watch webinar asking whether Public Procurement can drive change, on Friday (26th). The training calendar has also just been updated with the next batch of Cabinet Office Masterclasses, which have received very positive reviews from BUFDG and HEPA members.
Join KPMG for a time to talk covering Portfolio Review on 11th March at 2PM. The session is free for all members, and open to colleagues in HESPA as well. Find out more and book your place here!
LUPC has produced a summary of legal updates available from firms on the framework for Legal Services (National) PFB5041 LU but of course other firms are very active online at the moment. Clyde & Co, Addleshaw Goddard, Pinsents, Shakespeare Martineau and Freeths all have some free information and events that you can tap into without leaving your desk.
Universities in the news
HEPI has published a debate paper on the media and higher education, written by Rosemary Bennett, a journalist with over 20 years' experience on national newspapers, most recently as Education Editor of The Times. The paper looks at the interaction of the two sectors and proposes ideas on how universities might best engage with journalists to promote themselves and their research. If you have always wanted to understand this dark art, reading this excellent paper will shed some light and maybe change your mind about how to argue the case for the good universities do. Rosemary was not the author of a Times (£) article that reported an investigation into cash receipts by universities since 2015 had reached £52m. BUFDG members who keep their ear to the ground and eyes on the Discussion Boards will know that accepting large sums of cash is a potential breach of Anti Money Laundering regulations and the Criminal Finances Act and will have strengthened policies and procedures some time ago. Members can also do online compliance training to refresh colleagues' knowledge and awareness.
Tax
As one of the certainties in life, tax touches so many functions in a university. The latest TaxHE newsletter is crammed with information for Tax Managers, Finance Directors, HR Directors, Directors of Estates and others who may not even realise their interest. The summary can never do the whole thing justice but here goes:
Making Tax Digital for Corporation Tax Consultation; HMRC - self-employed contractors - Tax avoidance, don't get caught out campaign; HMRC Customer Research
Upcoming events: Time to Talk sessions; Hold the date for the tax conference – online in week commencing 14th June 2021; CEST training
Payroll & Employment Taxes: General updates; Off payroll working - HMRC briefing, training and more; CJRS warning and updates.
International Taxes: General updates; PwC summary on OECD displaced workers guidance.
VAT, Customs & Excise: Post 1st January 2021 issues; When we can go on holiday again…
All topics have lively discussions on the boards so do get involved.
The common ground that procurement and tax colleagues have found in Incoterms warms the heart of any fan of joined-up working. It will also warm the heart of Finance Directors as this alliance smooths purchasing and minimises expense to the university. We are looking forward to a session from David Miller of The Customs People on 8th March at 10AM for a time to talk where David will outline the various Incoterms and the impact that they can have on the responsibilities of the supplier and importer of goods into the UK. The session is free of charge for BUFDG and HEPA members.
TRAC
Sustainable financing and funding has always been the prize offered for TRAC. The Office for Students (OfS) and UK Research and Innovation (UKRI), along with the higher education funding bodies for Wales, Scotland and Northern Ireland, have agreed the scope of a review into the effectiveness of the Transparent Approach to Costing (TRAC) system. The review will focus on understanding the burdens associated with the TRAC system and to evaluate this in relation to its benefits. It will aim to identify improvements to the efficiency and effectiveness of the system in meeting the needs of the multiple stakeholders and users. KPMG will be undertaking the review reporting to the Regulators and Funding bodies. It is aiming to report in early summer with recommendations for the Regulators and Funding bodies to consider.
Job of the Fortnight
Our featured Job of the Fortnight is Deputy Director of Finance at Leeds Beckett University. If you fancy joining Phil and his team at a university with "strong operating cashflows and reserves" the closing date is 3rd March.
Follow @bufdg