08th January 2020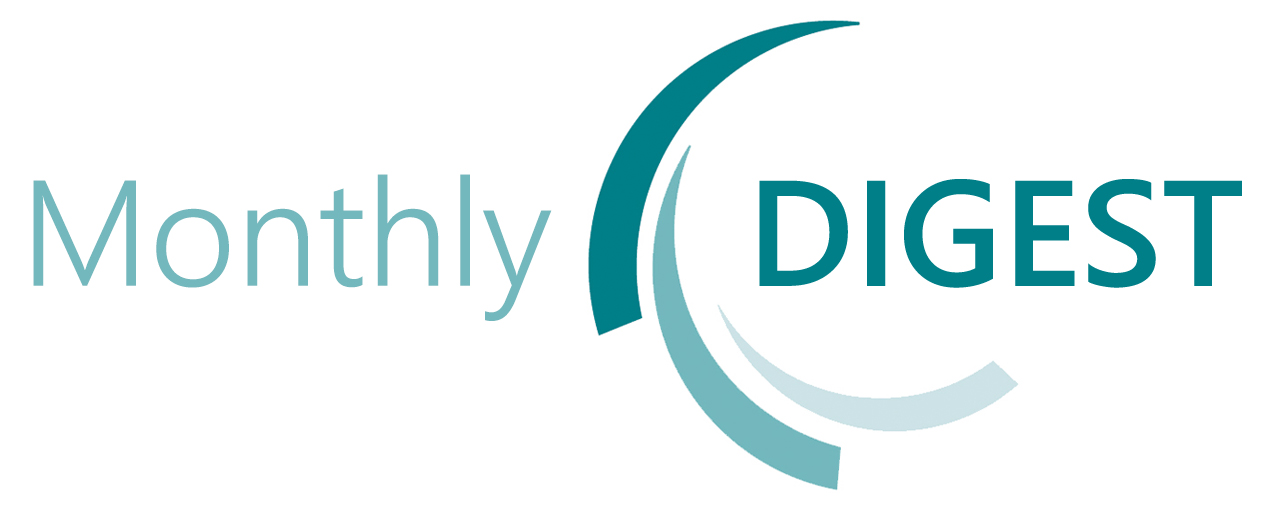 Follow @bufdg
BUFDG Monthly Digest, Wednesday 8th January
BUFDG
Welcome back! We hope you've had a great holiday and time to recharge the batteries. With Brexit legislation imminent, and a government with both a working majority and time on its hands for actual legislation, 2020 could prove to be another interesting year in Higher Education.
In case you had a particularly long Christmas break, you might have missed a few big things that we circulated at the end of last year. These include:
Our fantastic new Understanding University Finance guide – Over the years BUFDG has worked to improve understanding of university business models and financial accounting. This new guide is a useful companion for the broad church of university stakeholders and brave Annual Report explorers. It's already been downloaded over 2,200 times!
The first edition of our Chair's Quarterly newsletter – For those working on or with the Higher Education sector, the newsletter aims to alert readers to new developments, improve understanding of key issues, and contribute to a more efficient and effective sector. This quarter includes the launch of the Understanding University Finance guide, making sense of institutional deficits, and a feature on BUFDG Pro e-learning, among other things.
New International section on the website – In response to requests from members, we've pulled together all things International into a new area on the BUFDG website. This covers tax, payroll and expenses, and counter-fraud issues, as well as being the home for our new joint International Mobility events with UHR.
But new for this month…
BUFDG 2020
Our Annual Conference this year will be held at the University of Salford from the 1st-3rd April. The conference is a great opportunity for FDs/CFOs and their deputies from across the sector to get together for two-and-a-bit days of meeting colleagues, sharing challenges, picking-up ideas, solving problems, and building some professional resilience. The programme has been finalised, and the conference is now open for booking, with full details on the Conference mini-site.
ECONOMY
The Chancellor Sajid Javid announced this week that March 11th will be the date of this year's Budget. It's likely to be a busy one and, following the commitments set out in the Queen's speech, indications of an increase in research funding just one thing the sector will be looking out for.
Of course, when the Chancellor is crunching his numbers, he'll have to account this year for the impact on public debt of the changes to how student loans are treated in the national accounts. The latest outlook from the OBR suggests he'll have to add on £12.4bn to cover the cost of student loans for 18/19.
DfE / OfS / FUNDING
The big news is the post-election announcement that grants for nursing students will be making a comeback. There's a non-repayable £5,000 for most nursing, midwifery, and allied health students starting in September 2020 to help with living costs. The Guardian explains why.
We've had a few queries recently about the Accounts Direction. This was updated by the OfS and published at the end of October last year.
OfS has also issued its publications timeline for the first half of 2020. It expects to outline capital grant allocations in March, along with information on terms for future funding. A consultation on reviewing the approach to funding for registered providers will begin in April.
The draft Welsh Government budget for 2020 to 2021 has been published. It's a holding pattern of sorts for HE, but there's an extra £2m for HE student support services (6.24), which takes total HE student support funding over the £900m mark (6.47).
FINANCIAL REPORTING
The winter edition of the Financial Reporting Group (FRG) newsletter has hit the shelves. It welcomes Erica Conway, FD at University of Birmingham, as Chair, who replaced Robert Fraser at the end of his term (thank you Robert for all your support and help!). It includes articles on 2018-19 Financial Statements and USS unadjusted PBSE, pensions topics on the discussion boards, future working with the OfS, SORP 2022, and the Spring Financial Statements Workshops. Download it here!
TAX
If your HEI has been involved in receiving funding from the Department for International Development (DfID) and/or Global Challenges Research Funding (GCRF), then we'd like to hear from you. We're helping the CTG with clarifiying the VAT treatment of this funding with HMRC, so please take a look at this document (which lists some questions) and share your experiences with Amanda.
The next TaxHE newsletter is due on Thursday next week. If you'd like to receive it, make sure you have 'Tax' or 'Payroll' listed as a primary or secondary interest on the BUFDG website account (www.bufdg.ac.uk/my-bufdg/). If you'd like to find out what you missed from December, all the prior Tax newsletters are available from the Resources pages of the website.
PENSIONS
Thanks to the 13th December edition of UHR's 'Rapid Round-up': The second report of the Joint Expert Panel (JEP2), considering how the long-term sustainability of USS can be secured, has now been published. The recommendations propose 'significant changes to governance and valuation methodology' …including the 'adoption of a dual discount rate approach to the USS valuation which would distinguish between past and future service', among other things. UUK will be consulting HEIs in the coming weeks.
If your institution runs a SAT and you want a better understanding of GMP equalisation and conversion, then Barnett Waddingham are running a webinar just for you. Find out more information and book here.
FRAUD AND RISK
If you've taken a look at the Counter-Fraud discussion boards, you'll see that a number of universities have been hit with attempted travel frauds, where the travel management company's helpline was used by a fraudster imitating the university to book a number of short-notice long-haul flights. It's a semi-sophisticated fraud that involves some knowledge of University/TMC processes and careful timing, but also relies on human error to be successful. There are a number of steps universities can take steps to protect themselves. Read the thread on the discussion board to find out more.
MISCELLANEOUS
UUK wants to see a national Student Finance education programme, so that students and their parents have a better understanding of the financial implications of Higher Education and can make more informed choices. Graeme Atherton, one of the project contributors, outlines his thoughts in an article on Wonkhe.
There's been a huge amount written about student accommodation in the past month or so. The Guardian highlights the rising costs of student rent, commercial real estate firm Cushman Wakefield's annual report on student accommodation concludes that demand is still outstripping supply, while the FT's Thomas Hale looks at Unite's recently approved acquisition of Liberty Living, and what that means for the market. Meanwhile, Wonkhe's Jim Dickinson tries to unpick what is driving the trend towards increased 'luxury'.
BUFDG EVENTS
Our next round of Deputy FD meetings are available to book. These meetings provide an opportunity to network with other Deputy FD's (or equivalent) and to discuss topical issues. The meetings are packed full of useful content and very welcoming if you have not attended one before. Best of all, these meetings are free to attend.
We have released new dates for our popular Finance Business Partner in Higher Education course. This course allows delegates to understand the role, realities, and competencies required of a HE Finance Business Partner, using real university examples. The courses take place in London, 5th March and Leeds, 4th June.
The Financial Reporting Group (FRG) together with the audit firms will once again be hosting a series of nine regional Financial Statements workshops. The workshops will provide an opportunity to review best practice, ask questions and to network with other members. The workshops are aimed at practitioner level and are free to attend.
JOB OF THE MONTH
Finally, the University of Lancaster is on the hunt for a Deputy Director of Finance (Financial Planning and Analysis). It is "a critical role to support the Director of Finance in ensuring a robust and effective function to support the University's financial strategy and specifically its forecasting and planning in an increasingly volatile environment". The deadline for applications is the 26th January.
The role is one of three vacancies in the Lancaster finance team. Following a reshuffle, the university is also looking for a Financial Planning Operations Manager, and a Strategic Finance Partner / Faculty Finance Partner.
As always, take a look at all the other HE finance jobs on the BUFDG website here.
DROP US A LINE
If one of your New Year's resolutions has been to offer more constructive feedback to HE sector organisations, then we'd love to know what you think about the Digest, other things we should cover, and what we could do better. Send Matt an email.
Follow @bufdg