27th May 2020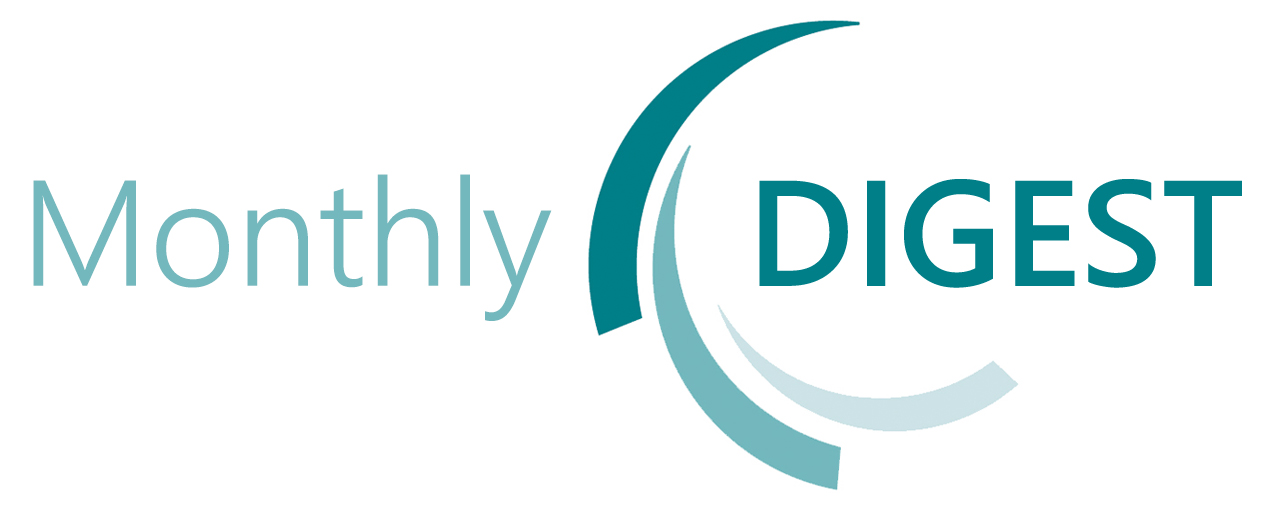 Follow @bufdg
BUFDG Digest, Wednesday 27th May
BUFDG
The latest 'Spotlight on' article for our different e-learning articles covers VAT on Purchasing in HE.
While we're talking e-learning, the top of our e-learning leader-board looks the same as last week with Thomas Lewis of York St John University and Katarzyna Trojan-Mizzi of Southampton holding on to the top spot. Tracey Hill of Exeter has completed more modules bringing her total to 23 and moving her into 2nd place. Hannah Burton of Swansea also moves up by completing more modules, bringing her tally to 21 and moving her up to 4th place. And we have a new entry in the Top Ten! Well done on completing 13 modules to Mandy Crumley of UCL who comes in at number 10.
Not long left for the competition now - it closes on 31 May - find out more here, including links to find out all about our e-learning modules. But remember, e-learning is for life, not just for competitions, so it will still be there when the competition is over. Keep learning!
FUNDING
Former newsnight policy editor Christopher Cook has an excellent piece on the new news site Tortoise. If you have not read it yet, I recommend that you do and that you also urge as many colleagues as possible to read it. It's a summary of all the planning conundrums swirling round the sector and some scenarios of what might come next. It highlights the breadth of challenges facing the sector, of which lack of information/guidance from government is just one.
The article leans in part on the publication of new research by London Economics, and commissioned by UCU, that shows a quarter of undergraduates would defer for a year should there be restrictions on face-to-face lectures – leading to a potential £6bn hit for the sector. The story is covered in the Guardian, among other outlets. There's a similar story for the sector in Wales, following publications from the Wales Governance Centre – a story covered by Nation Cymru.
The Office for Students has issued several publications over the past fortnight – essential reading for FDs, especially if this is your first year as an FD in an English institution. These include:
Guide to funding 2020-21 - Office for Students ; Recurrent funding for 2020-21 - Office for Students ; Payment of annual OfS registration fees 2020-21: Technical guidance for providers - Office for Students ; Terms and conditions of funding for 2020-21 - Office for Students ; Funding for 2019-20 and 2020-21: OfS board decisions and outcomes of consultation - Office for Students.
HEFCW has a special page for COVID-19 issues, as does Scotland, with recent announcements on an additional £75m for research and a framework for re-opening campuses.
FINANCIAL REPORTING
The updated USS modeller is now available on the website. This has been developed by USS with support from BUFDG FRG. The modeller will look different to previous versions as it now can be used for non-standard year ends. In addition it will enable both methods of input (contributions and pensionable payroll). For more information, contact Karen.
In related news, Revised discount rates from Mercers as at 31 July will be available mid-August. Watch this space (and the discussion boards) for further news nearer the time. We no longer provide the mid-years ones that have been issued in prior years, due to changes to the reporting deadlines.
You can view the recording of the recent Financial Statements Webinar here. The webinar is 2 hours long and includes the Q&A asked during the session. You can also download a copy of the slides for the webinar here. If you have any questions, please get in touch with Rachel.
CREDIT CONTROL
Following the success of our first online Time to Talk Credit Control – we have set up a second session for the 2nd July. Click for more information and to book on. The session will be delivered through MS Teams again and Rachel will be in touch nearer the time for discussion topics. If you have any queries in the meantime, drop her an email.
TAX
BEIS & HMRC have updated a number of areas on their guidance pages in the last month (or two) and we've summarised the (mostly) non-Covid related updates in this article, along with links to appropriate HMRC pages if you missed any of them. Updates cover National Minimum Wage, Rates and thresholds, Statutory Payments,Homeworkers, and End of Year reporting, among others.
KPMG will be running a Digital Supplies Tax Webinar, on Thursday 4 June 2020 from 2pm until 3pm. It aims to help attendees understand whether and how foreign jurisdictions tax supplies made by a digital platform, what those requirements mean, and the risks or consequences of non-compliance. For more information and to register, click here.
HMRC have issued a consultation document, regarding abuse of the Construction Industry Scheme. It was launched on 19 March 2020 for response by 28 August 2020. The consultation seeks views on a number of proposals designed to tackle abuse of the Construction Industry Scheme and sets out some early ideas for preventing tax loss using supply chain measures. Andrea would be interested to understand how many universties have subsidiaries that come within the CIS scheme and if those members would be interested in responding to the consultation. Please email Andrea if this is relevant to you.
A reminder that the Chancellor announced on 30 April 2020 that the zero-rating of e-publications, due to be introduced on 1 December 2020, has been brought forward and applies with effect from 1 May 2020. A full analysis of this development and how it applies to universities and their subsidiaries can be found here. Please note that this document will be updated as more information is known.
PAYROLL AND EXPENSES
Last Friday (22 May) the government published a new Treasury Direction for the Job Retention Scheme, you can access the Direction here. It specifically relates to the extension of the scheme and various modifications to the original Direction. We've summarised all the key points in an article here. The BUFDG explanatory document will be updated once further guidance (expected this week) is published.
Following on from PWCs guidance document here, our article here and the various discussion board updates on homeworker expenses, the Government has now published its impact assessment of the temporary relief which you can read here. There's more information in our article, and if you have any questions, email Julia.
Marie Green at PWC has provided a newsletter for the HE sector, summarising some of the main issues within global mobility as a result of the coronavirus restrictions. She also provided some useful information on stranded employees or new UK employees who are currently working from home in a different country.
PROCUREMENT
Following on from HEPA's incredibly popular 'time to talk' sessions which have so far covered PPN 02/20, covid-19 and construction contracts and furlough in the context of procurement, we are very pleased to announce the next in our series: Legal Direct Award, with Debbie Metcalfe of Achilles. The Legal Direct Award session will take place on 19 June, starting at 10am and will be delivered through Microsoft Teams. Debbie will kick-off the webinar with a short presentation, before we open-up for questions and answers. As always, places are free of charge for all HEPA members and can be booked here.
The next 'Intro to EU Procurement' course is taking place on 8 July online. The course is intended for newcomers to public sector procurement, procurement practitioners, contract managers and operational stakeholders, to provide an elementary understanding of EU procurement legislation, and procurement procedures for regulated and less regulated procurements.
Last month Social Value UK ran a great webinar on 'embedding principles into procurement' which we highlighted in the March HEPA Digest. The slides from the webinar are available here, the Q&A is here and you can view a recording of the webinar here. The HEPA Responsible Procurement Group has a Social Value sub-group – if you would like to get involved in the work of the group then please get in touch with Ashley.
COUNTER-FRAUD
The BUFDG counter-fraud working group is meeting on 25 June. Fraud is topical in the sector at the moment – from coronavirus related scams to tuition fee fraud. If you would like to join the group and progress the agenda to combat fraud nationally, then please do get in touch with Ashley.
Sue Owen's fraud survey is closing on 3 June 2020. If you have not done so already, please do take the time to complete the survey through this link. The survey assesses fraud resilience in the sector and is informing Sue's MSc work at the University of Portsmouth. The views of BUFDG and HEPA members are crucial to Sue's work, so please take the time to share your insights in advance of the deadline.
OTHER
As usual, there has been plenty of interesting and informative commentary in the world of HE over the last fortnight. HEPI asks about the future of HE, whether we're about to see a new wave of mergers, and what's next for Postgraduate education. Meanwhile, the picks from Wonkhe include a Jim Dickinson piece on the impact of uncertainty for students, and why universities should be coordinating nationally on an approach to reopening.
Our Job of Fortnight is for a Pay and Pensions Team leader at the University of Glasgow. The successful candidate will be responsible for line management of the Pay & Pensions Team on a day to day basis ensuring full compliance with all legislative requirements and reviewing and monitoring service objectives and standards. Full details are available here. The deadline for applications is the 16th June.
Follow @bufdg