abrdn
At abrdn, our goal is to empower universities and colleges to be better investors by creating bespoke, responsible investment solutions across institutions' short, medium and long-term capital.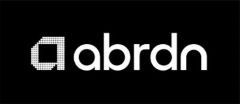 As an experienced and trusted partner for the higher education sector, we provide a full spectrum of capabilities – from end-to-end discretionary investment management to a broad array of individual funds. 
Throughout, we adopt a holistic 'three pot' approach to partnering with HEI clients across their assets:
Short-term: Cash and liquidity

Example solution: AAA-rated money market funds targeting security, diversification and liquidity

Long-term investment: Discretionary managed portfolio / funds

Example solution: diversified portfolio targeting CPI + 3.5%, responsibly invested

Private markets: Private assetsportfolio

Example solution: private assets portfolio of infrastructure, private equity/credit and real estate targeting diversification and a return premium over public markets
Underpinning our work with the sector is a focus on:
Performance:Track record of investment excellence and unrelentingly focused on future returns
Purpose: Global leader in responsible investment with the scale and influence to improve environmental and social outcomes
Partnership: Driven to become a trusted investment partner and create a portfolio that truly reflects clients' values and motivations
For more information on our work with HEIs and how we can partner with your institution, visit the Universities page of our website or enquire using the contact information on this page.
Useful links and resources
At abrdn, enabling our clients to be better investors drives everything we do. We manage and administer £508 billion of assets for clients, and have over 1 million shareholders*.
Our investments solutions are built on the strength of our insight – generated from wide-ranging research, worldwide investment expertise and local market knowledge. Our teams collaborate across regions, asset classes and specialisms, connecting diverse perspectives, working with clients to identify investment opportunities that suit their needs.
*Figures as at 30 June 2022
The value of investments and the income from them can go down as well as up and investors may get back less than the amount invested.
Contact
Back to the supporter directory