ATFS
ATFS is a team of experienced specialist independent advisers. Our core markets are housing, education, charities and wider public sectors.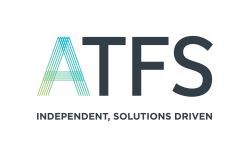 We advise on debt, treasury management, banking and payment services and provide a range of business consultancy services. As independent treasury advisers, our clients' best interests are our driving objective. We build honest, long–term client relationships, which is at the heart of everything we do.
Our clients across the UK and internationally value us for our independence and our ability to provide them with expert solutions working on bespoke projects and as retained advisers.
Our team draws experience from years of working in the banking, commercial, and housing sectors. This means we offer real-world knowledge based on real-world experience, providing our clients with value for money treasury solutions.
To date, ATFS has worked with over 200 educational institutions, including some 110 Universities. We continue to build on our strong reputation in the education sector.
ATFS is a strong supporter of the sectors in which it works through attendance and sponsorship of regional and national conferences. This includes the annual BUFDG Conference since 2004, and regular attendance and participation at forums and client seminars.
We are part of the Aquila Services Group plc, which includes Altair Consultancy and Advisory Services Ltd and Oaks Consultancy Ltd. Our group of companies provides professional services and consultancy advice primarily to organisations in socially focused sectors in the UK and abroad.
Services
Category headings:
Debt advisory
Treasury advisory
Financial services advisory  
Consultancy
Digital
Placements
International
Aquila Services Group is Carbon Neutral Plus
In February 2020, the Aquila Services Group Plc announced its commitment to become carbon neutral, in line with the Group's core purpose of making a better, more sustainable, and socially responsible world. Following the measurement of our carbon footprint for last year, we have offset our 75.08tCO2e + 10% to achieve a carbon neutral plus status. Read the full news story:
https://aquilaservicesgroup.co.uk/we-are-carbon-neutral-plus/
Contact
Carl Fleet - Director    E: carl.fleet@atfsltd.co.uk
Michaela Booth - Director    E: Michaela.booth@altairltd.co.uk

Resources
Back to the supporter directory