Mercer Limited
Mercer's Higher Education Group: Helping the university workforce thrive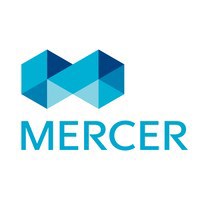 University workforces are changing. From pensions to mental health to career paths, workers' needs are evolving, and their employers need to evolve too.
There are myriad services, new approaches, investment strategies and benefits packages that universities might not have taken advantage of in the past. But what's on offer is changing with the times as are the challenges and issues faced in the sector. We can support and help you to navigate these challenges, to look after your most important asset – your people – in a way that's right for you and your university.
From considering pensions, financial education, engagement, wellbeing and attracting and retaining talent, our insight and experience is unrivalled:
Navigate a challenging pensions environment and achieve better outcomes for you and your people
Improve your endowments investment strategy
Manage employee benefits with ease and maximise engagement
Improve the financial wellbeing of your staff and empower them to make better financial decisions
Boost performance with a positive culture of health and wellbeing
Secure the best talent with a compelling employment proposition
Attract and retain the best talent with a more competitive benefits package
Resources
*Over the last few months our world has changed dramatically and at a pace that no one could have imagined. Visit our Financial Wellbeing Hub for useful information on supporting employees with their financial wellbeing.
Send your employees the link to the free Financial Wellbeing Employee Toolkit which can be accessed by you, your employees, friends and family.
Links
*Visit our sites on Wealth and Investments, Health and Benefits and Workforce and Careers to learn more about what we do at Mercer.
About Mercer
At Mercer, we believe in building brighter futures. Together, we're redefining the world of work, reshaping retirement and investment outcomes, and unlocking real health and well-being. We do this by meeting the needs of today and tomorrow. By understanding the data and applying it with a human touch. And by turning ideas into action to spark positive change. For 75 years, Mercer has been providing trusted advice and solutions to build healthier and more sustainable futures for our clients, colleagues and communities. Mercer is a business of Marsh & McLennan (NYSE: MMC), the world's leading professional services firm in the areas of risk, strategy and people, with 76,000 colleagues and annual revenue of $17 billion.  
For more information, visit www.uk.mercer.com
Contact
Rebecca Dodd FIA
Director, Head of Mercer's Higher Education Group
Rebecca.Dodd@mercer.com 
LinkedIn
0113 394 7675
Back to the supporter directory