Penningtons Manches Cooper
Penningtons Manches Cooper's education group comprises a multidisciplinary team of corporate, commercial, charity, dispute resolution, employment, immigration, real estate, regulatory, pensions and tax lawyers.

Working closely together to provide an integrated service, we support HE, FE and other education clients across a wide range of issues including sponsor licensing, student contracts, disputes, reorganisations, joint ventures, student accommodation issues, property transactions and employment tribunals.
We are increasingly being instructed by universities and private colleges to help protect them from commercial and reputational damage. Our clients welcome our ability to resolve any contractual disputes including employment, regulatory and charity issues relating to students, academic staff or education partners as well as corporate development challenges such as restructuring, overseas development and governance.
In addition to many of the UK's leading universities, we also advise many independent schools, assessment and examinations bodies, educational publishers, national research councils and academic research associations. Our education group's immigration and employment partners are consistently ranked as leaders in their field by The Legal 500 and Chambers Guide to the UK Legal Profession. 
We offer expert advice on:
joint ventures, partnering and collaboration agreements
restructuring, amalgamations and take-overs
employment and pensions issues
finance and banking arrangements
managing disputes
trade mark, brand protection and licensing
immigration and sponsor licences
property, development, student accommodation and planning issues
tax planning
independent schools and academies
educational oversight and regulatory issues
competition issues
Exceptional combination of alertness, knowledge, availability and, when necessary, lateral thinking.
Legal 500 UK 2022
They are a super firm that provides really high-quality advice and shows great levels of compassion
Chambers & Partners UK 2022
Providing well thought out advice and guidance
Chambers & Partners UK 2022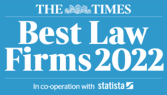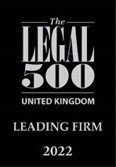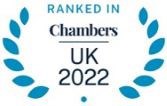 Contact
Daff Richardson, Partner – Employment
T: +44 (0)1865 813647
E: daff.richardson@penningtonslaw.com 
Hilary Aldred, Partner – Employment
T:  +44 (0)1223 465405
E: hilary.aldred@penningtonslaw.com
Pat Saini, Partner – Immigration
T: +44 (0)20 7457 3117
E:  pat.saini@penningtonslaw.com
Emma Davies Day, Partner – Commercial Dispute Resolution
T:  +44 (0)1865 813733
E: emmadaviesday@penningtonslaw.com
Lisa Page, Partner – IP, IT and Commercial
T: +44 (0)121 312 2577
E: lisa.page@penningtonslaw.com
Kerry Fretwell, Partner – Family
T:  +44 (0)118 982 2658
E:  Kerry.fretwell@penningtonslaw.com
Simon Bickerdike, Partner – Corporate and Technology
T:  +44 (0)1483 411460
E:  simon.bickerdike@penningtonslaw.com
John Morrison, Partner – Real Estate Litigation
T: +44 (0)1865 813722
E:  john.morrison@penningtonslaw.com
Back to the supporter directory