Workday
The finance system that moves you forward; adapts to your needs; operates at scale; provides insights; and enables maximus control.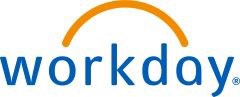 The world's leading companies trust Workday as their enterprise cloud suite, supporting breakthrough results in financial management, human capital management and planning across a wide range of challenges and industries. Explore some of our finance stories below:
EQ (formerly Equiniti)
Office for Students
Cabinet Office
Alfa Financial Software
Autism Plus Limited
Additional resources
Workday can help you tackle today's most pressing business challenges. Whether you're reskilling your workforce or growing your digital revenue streams, take a look at our 2-minute videos to show you how we can help.
Looking forward with Workday: Keeping up with the pace of change in Higher Education
Gartner has named Workday a leader in its annual 2020 report evaluating cloud core financial management solutions for the fourth year in a row.
Organisational agility for Higher Education. Learn how you can overcome obstacles, based on our survey findings which outlined five key behaviours for achieving agility within higher education.
Workday Financial Management delivers the rich data you need to improve operations and empower your teams. If you would like to learn more, take a look at our extended demo.
Workday is a leading provider of enterprise cloud applications for finance and human resources, helping customers adapt and thrive in a changing world. Workday applications for financial management, human resources, planning, spend management, and analytics have been adopted by thousands of organizations around the world and across industries—from medium-sized businesses to more than 60 percent of the Fortune 50.
Contact
Andy Rossington
Laura Cole
Workday top facts:
Ranked #5 in the 100 Best Companies to Work For, 2020 - Fortune
Workday serves approx. 7,700 customer globally, including acquisitions
Workday serves more than 3,300 core Workday Financial Management and Workday HCM customers with more than 70% live – with more than 575 customers headquartered in Europe
More than 950 organisations have selected Workday Financial Management with more than 625 live
More than 60% of the Fortune 50 have selected Workday
How Workday is responding to COVID-19
Back to the supporter directory