29th June 2022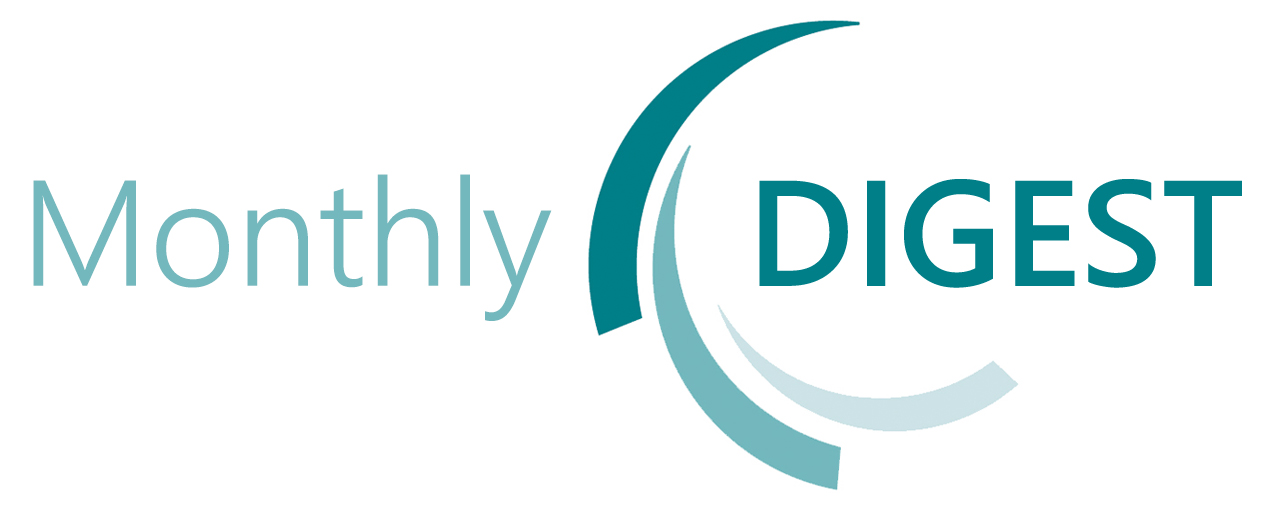 Follow @bufdg
BUFDG Digest - Wednesday 29 June 2022
BUFDG
In March 2022 we hosted a 3-day Finance Festival, online via the Hopin conferencing software. It was a free event (part of existing institutional subscriptions) for all HE finance staff. You can find the recordings from the event on the 2022 Festival mini-site. We will be hosting a Finance Festival again in 2023, from 13th-15th March, and we'll add more information to the website as it is finalised. For now, though, save the date!
In related news, BUFDG is running what we're calling 'Technology Week', which takes place 3-7 October 2022. As the name suggests, it's a week-long, free event for BUFDG members to hear about trends and themes, issues and challenges, and new and existing products in the HE sector, all in or related to the technology / digital / software space. The week is made up of lots and lots of different sessions, all run as hour-long webinars via MS Teams. We're currently filtering through session proposals and will be publishing the programme, and opening for registration, in the second half of July.
In case you missed it earlier in the month, we've published the 11th edition of the Chair's Quarterly. In it you can read about some of the sector's sustainability reporting projects, hear from a new face at TEC, and learn about updates at BUFDG – staffing changes, the annual meeting, a big e-learning update, a new tax guide, and the forthcoming new website. If you're not subscribed to receive the Quarterly directly, but would like to, then click here to subscribe.
SECTOR / FUNDING
Nick Hillman posted on HEPI earlier in the month listing '10 killer facts' about Higher Education finance. In short, it explains some of what your CFO will tell you is keeping them awake at night – that the structure of the funding system and rampant inflation is leading to difficult discussions, and increasingly difficult decisions. With inflation so high and margins for sustainability not being met, 'growing out' of the problem is no longer really a feasible option, and the sector is considering a future of 'managed decline'. The political mood music suggests that the system needs to change, but this is sensitive and so extremely unlikely before the next election (2024 at the earliest). Jim Dickinson writes about what could and/or should change following a possible Labour victory.
Busy as usual, Jim has also written about the possible impact on HE of the recent government white paper on changes to the private rented sector. While exclusively-student blocks are excluded from some of the changes (as they can't be rented to non-students), it could still signal significant market upheaval in most university towns and cities.
For the data folks amongst you, the government has published statistics and tables comparing student loan balances across the countries of the UK.
SUSTAINABILITY
Cazenove has announced the release of its latest annual Impact Report for its Responsible Multi-Asset Fund. The report describes, among other things, the impact achieved by investing in companies that are making 'a tangible difference to People and Planet. In what the company claims is a 'first' for a charity multi-asset strategy, Cazenove has mapped "every underlying holding within the fund (across all asset classes) to common global standards such as the United Nations Sustainable Development Goals (UNSDGs) and the Impact Management Project (IMP)". For more information contact Ben Minter.
In related news, a recent High Court Judgement backed two Charitable Trusts wishing to put planet ahead of profit, and offered legal ratification for these considerations. Cazenove will be hosting a summer update on 12 July to review the High Court Judgement, and look at current investment trends. HE Trustees/Governors and Finance Execs (incl. BUFDG members) are welcome to join either in-person (and stay for a BBQ on the terrace) or virtually. More info and registration is via the Cazenove website.
Ministers at the OECD 2022 Ministerial Council Meeting have welcomed the launch of the OECD's Inclusive Forum on Carbon Mitigation Approaches, a major new initiative, modelled on the success of the G20/OECD Inclusive Framework on BEPS, designed to help facilitate an evidence-based multilateral exchange of information about the different efforts around the world to reach net zero emissions. This Inclusive Forum is designed to help secure a globally more coherent and better co-ordinated approach to carbon mitigation.
JISC have launched a new report exploring digital carbon footprints. The report highlights the hidden environmental cost of the digital revolution and the steps members can take to address it. The report focuses on highlighting the source and impact of digital carbon footprints for: Procurement; On-premises IT; Cloud technologies, and; Remote working.
TAXES
BDO have recently emailed their university clients to warn them about HMRC's compliance activity on CJRS, their findings from risk reviews and the top errors within the sector. They have shared the email with BUFDG and you can find it in this article. It is interesting to see the most common errors and hopefully it will help universities with any risk review of their own CJRS submissions.
HMRC have updated their RTI guidance and Basic PAYE Tools to take note of the new rates and allowances for NIC effective from 6 July 2022. The NIC primary threshold (relating to employees only, not employers) rises from: Weekly - £190 to £242; Monthly - £823 to £1,048; Annually - £9,880 to £12,570. To help employees estimate how these changes will affect them, HMRC have published this guidance which includes a tool to estimate the employee NIC and Health & Social Care Levy due. For employers, the guidance booklet, CA38: National Insurance Contribution Tables, has been updated.
The CIOT reports that HMRC has responded to a query raised by the ICAEW in one of its Employment and Payroll Groups to confirm that PAYE codes which have been adjusted for claims made online for working from home (WFH) expenses of £6 per week will not be carried forward to the following year, but those made through self-assessment will. There's more information in this article.
The First Tier Tribunal (FTT) have denied tax relief to workers in the construction industry who were employed by an umbrella company in an overarching contract. Exchequer Solutions had argued that each time a worker was sent to work on a project, it was part of an on-going single employment contract with the umbrella company. As such, travel to/from that place of work was travel to a temporary workplace and therefore tax relief was allowed. The FTT agreed with HMRC's argument. Click here to read more.
The advisory fuel rates for company cars have been updated by HMRC with effect from 1 June 2022. These rates should be used where employers reimburse employees for business travel in their company cars (or where employees have to repay the cost of fuel used for private travel). Where employers pay more than the advisory rates, they will need to demonstrate that the actual cost of the fuel was equal to, or more than, the amount reimbursed to the employee. Otherwise, the company car fuel scale charge will apply.
You can find all the most recent Tax news in the latest edition of the TaxHE newsletter.
PROCUREMENT
In a blog post on the SUPC website, SUPC Member and University College London's Commercial Director Ian Galloway shares his top five pieces of advice to deliver impactful and sustainable strategic change. As he writes in the article, "There is no shortage of reasons for university procurement teams to move to a more commercial approach. The challenges facing our sector – and society at large – are significant: the Procurement Bill, varying student recruitment figures, unprecedented energy costs and increasing food costs, to name a few. But how can Higher Education procurement leaders lead lasting strategic change with commerciality at its core?" Find out more here.
Hot on the heels of the publication of the Procurement Bill last month, Prof. Sue Arrowsmith and David Hansom of Clyde & Co, ran a great webinar for HEPA members on the latest updates. The session covered timescales, L&D as well as a very useful overview of devolution issues. You can download the slides here.
There was another webinar last week, presented by UKUPC and David Hansom, titled Transforming Public Procurement – preparing for changes to PCR. There's a copy of the slides available for download, as well as a useful recording of the session itself. The webinar covers: How the new rules will apply to my institution and me; Information provision and transparency obligations in disclosing future bids; New rules on frameworks; Case law update; and more.
The National Cyber Security Centre (NCSC) has published a blog which covers the use of Russian technology products and services following the invasion of Ukraine. The piece advises public sector organisations to consider the risk around Russian controlled parts of their supply chain as part of overall business risk management.
The Department for Environment, Food and Rural Affairs (Defra) is running a consultation which is seeking views on possible changes to public sector food and catering policy. The consultation sets out what DEFRA are proposing to change and how to respond – the deadline is 4 September.
OTHER
UUK has published a very useful report on Managing Risks in International Research and Innovation. It summarises a lot of different guidance, and includes a variety of handy tables and check-lists.
If anyone has recently updated their Counter-Fraud Policy to incorporate the risks of hybrid/agile working policies, they may be able to help with this discussion.
Our Job of the Fortnight is for a Group Tax Manager at the University of Reading. "The role is responsible for the overall effective management of the University's group tax position. Covering all aspects of tax including VAT, Corporation Tax and Global Mobility, the role ensures that any tax risks are minimised, efficient processes are in place to ensure tax compliance and that all reporting to HMRC is accurate and timely." The deadline for applications is 6th July.
As usual, there are lots of other vacancies listed on the BUFDG jobs page.
Follow @bufdg