MONDAY

9.30 - 10.30

PLENARY 1 - HEPI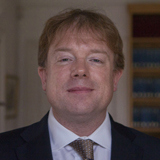 Nick Hillman, Director, HEPI
Nick has been the Director of HEPI since 2014. He worked for the Rt Hon David Willetts MP (now Lord Willetts), the Minister for Universities and Science, from 2007 until the end of 2013, as Chief of Staff and then Special Adviser in the Department for Business, Innovation and Skills. Previously, he was a History teacher and worked at the Association of British Insurers. At the 2010 general election, he was the runner-up in Cambridge.

He has written for a range of think tanks and journals. His journal articles include pieces on the Coalition's higher education reforms for the Oxford Review of Education (2016), on access to schools and selective universities for Higher Education Review (2014) and on the fifty-year history of student loans for Contemporary British History (2013). He also wrote the authoritative account of being a special adviser for the Institute of Government (2014). 

His recent research for HEPI includes a paper on the tenure of vice-chancellors, a history of the Universities Superannuation Scheme (USS), a piece on the likely impact of Brexit on student demand and university governance in a new age of regulation. In late 2020, he was shortlisted for the first Prospect magazine Think Tanker of the Year Award. He is an Honorary Fellow of both Queen Mary University of London (2016) and the National Conference of University Professors (2022).


11.00 - 12.00

WORKSHOP 1A - Bevan Brittan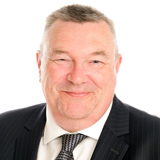 Nigel Bolton, Partner, Head of Pensions, Bevan Brittan
Nigel is the national head of pensions at Bevan Brittan with 22 years' experience of providing plain English solutions to Employers, Trustees and Providers in relation to what is both a wide and a very technical area. Nigel has advised universities and other clients on a diverse range of areas from final salary scheme deficit reduction strategies and implementation to advising universities in relation to new JV companies, auto enrolment compliance, GDPR for pensions and DC scheme governance (including during wind up) along with corporate and pensions restructuring. He has also pursued and defended pensions litigation claims including cases with the Pensions Ombudsman, prepared documentation for a range of Death in Service arrangements and been involved with numerous consultation and communication exercises to close schemes, or to introduce smart pensions or otherwise amend scheme rules and benefits. Nigel is a member of the Association of Pensions Lawyers and Pensions Management Institute and a regular speaker on a range of pensions and employee benefit topics.




Rachel Soundy, Partner, Bevan Brittan
Rachel is a higher education specialist lawyer advising on corporate and commercial matters. She has over 10 years' experience of working within the higher education sector and advises universities, private higher education providers, investors and lenders on mergers and disposals, joint ventures, corporate structuring, commercial contracts, governance and regulatory matters. She is ranked in the Legal 500 as a Next Generation Partner 2023. Rachel is an independent governor of Arts University Plymouth.


WORKSHOP 1B - Nous Group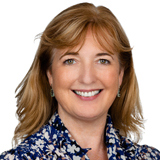 Julie Mercer, Principal, Nous Group
Julie has worked in industry, government, and the public sector throughout her career. She has helped public sector organisations and businesses working with the public sector to translate, respond to and adapt to policy reform and to transform services to citizens. For the past 25 years, Julie has focused on the education sector in the UK and internationally. Her experience covers early years to higher education and lifelong learning. As a board member at the PTI and advisor to the institute of coding, Julie has long been a champion of the role technology can play in democratising education and passionate about creating opportunities for learners from all backgrounds and walks of life.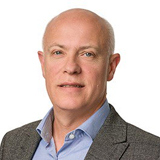 Simon Lancaster, Principal, Nous Group
Simon is a highly experienced strategy consultant and facilitator who provides consulting services across public, private, and not-for-profit organisations, with a strong focus on the higher education sector. He has over a decade's experience working in higher education and is a trusted advisor to vice chancellors and university executives across the country, having worked with over 20 different UK universities.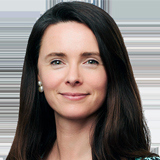 Jessica Weereratne, Director, Nous Group
Jessica Partners with UK and international universities, governments, and international NGOs. Jessica primarily works in strategy and organisation design, transformation and change, facilitation, and stakeholder management. Jessica has a range of experience being embedded in universities to support them deliver their priorities at pace, build internal capabilities, and deliver long lasting change. 


WORKSHOP 1C - Centrus Advisors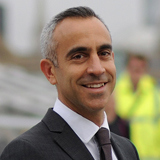 Phil Jenkins, Managing Director, Centrus Advisers
Phil is a founding partner of Centrus and draws upon more than 25 years of investment banking and advisory experience across derivatives, commercial banking, structuring and debt capital markets. He has advised a wide range of listed, private and non-profit businesses, including Universities across the UK on funding strategies, mergers, lender negotiations & capital raisings. Centrus has supported a number of educational institutions in accessing capital from the banking and institutional markets and manage financial risk to better invest in the future.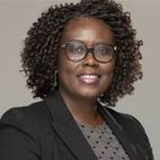 Rita Akushie, CFO and PVC (Operations), University of London
Rita is the Pro Vice-Chancellor (Finance & Operations) for the University of London. Prior to joining the University Rita held a number of Executive Finance Director and CFO roles, including at Cancer Research UK as well as in the social housing sector. Her experience includes corporate funding strategy, business planning, mergers and change management. In addition to finance, she has held executive responsibility for corporate services, technology, business improvement, governance, risk management and procurement. She is a fellow of both the ICAEW (Institute of Chartered Accountants in England & Wales) and of the Association of Corporate Treasurers. Rita is currently a Non- Executive Director / Chair of Audit for HICL Infrastructure Plc, a FTSE 250 Infrastructure Investment company.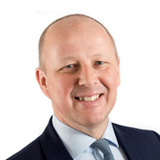 Craig Jones, Director of Finance, University of Derby
Craig is Chief Finance and Commercial Officer at the University Derby. Prior to joining Derby in June 2020, Craig was a finance and corporate services director in housing and social care regulated businesses where he led on fundraising. Prior to that, Craig' career was in the global professional services firms, including PwC and Deloitte, where he led finance projects across UK government and public services, advising on public procurement, commercial structures and infrastructure finance.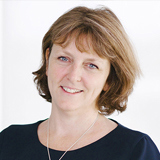 Sarah Seed, Partner, Mills & Reeve LLP
Sarah is a partner in the Banking Team at Mills & Reeve LLP and specialises in advising banks and borrowers within the not-for-profit and public sectors. She supports universities, further education colleges, schools and other charitable bodies in obtaining finance from banks, financial institutions and retail investors, and has been at the forefront of the development of private placement and public bond issues by universities. Increasingly, Sarah advises on green, social and sustainability-linked finance products. She advises not just on finance and security documentation, but also helps her clients to navigate their way through the regulatory and constitutional issues specific to this sector.


WORKSHOP 1D - HW Fisher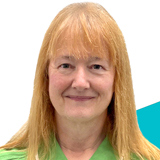 Carol Rudge, Partner & Head of Not for Profit, HW Fisher
Carol has worked in the higher education sector for over 25 years and has worked with over 20 universities in that time. Carol is a member of HW Fisher's management board with many years' experience of leading teams, setting and leading strategy and problem solving. She is an accredited coach, having been inspired to train as a coach when she saw the value she gained from being coached herself. She thoroughly enjoys coaching leaders across multiple sectors and strongly believes that coaching can make a real difference to individuals and their organisations. She is also a passionate believer in EDI.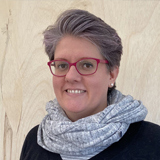 Jenny Brown, EDI Specialist, EDIT Development
Jenny works with many different types of organisations in the UK and overseas on the challenges of creating inclusive thinking and the culture and mindset shifts that are needed for success. She is also a coach and coach supervisor, governance consultant and has a NED portfolio that currently includes being Chair of UK housing association and has included Audit and risk roles at a number of not-for-profit organisations including universities.  Underlying all these roles is Jenny's passion for understanding people and their unique skills and styles and the need for successful organisations and teams to take into account the work that has to go into creating the right environments.   


13.00 - 14.00

WORKSHOP 2A - Sarasin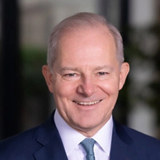 Henry Boucher, Partner, Head of Investment Strategy Group, Sarasin & Partners
Henry started his career in fund management in 1983. He is Chairman of the Sarasin & Partners Investment Strategy Group, Deputy Chief Investment Officer and Fund Strategist for the specialist thematic Food and Agriculture Opportunities strategy. Specialising in multi-asset and global equity fund management, he has managed a wide variety of funds, including unit trusts, pension funds, life funds and charity endowments.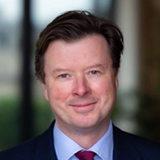 Oliver Bates, Partner, Charity Team, Sarasin & Partners
Oliver joined Sarasin & Partners in September 2008 having previously spent his 20-year fund management career at HSBC (formerly James Capel & Co) where he was Head of Charities. In addition to specialising in the management of charity portfolios, he leads on the subject of Social Impact Investments, and is responsible for the Sarasin Corporate Social Responsibility Report. Oliver was previously a trustee of both I CAN, a specialist speech and language charity for children with communication difficulties, and the Prostate Cancer Research Centre. He is an Associate of the Securities Institute, and is on the Board of the Charity Investors' Group (CIG) and the Durham University Student Investment Fund.


WORKSHOP 2B - VWV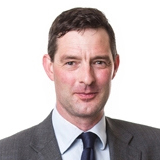 Con Alexander, Partner, VWV
Con originally trained and qualified as a tax lawyer with Linklaters but has specialised in advising on charity law and regulation for more than 20 years. He specialises in advising universities, schools, academies, social enterprises and a very wide range of other charities, particularly on relations with regulators, governance, constitutional change, restructurings, trustees' powers and duties, grant-making, endowment and tax. Con is rated by both Chambers and Legal 500 as a leading adviser in the field of charity law. He is the principal author of "Charity Governance" (published by Jordans) and regularly speaks and writes on charity law, regulation and practice. He also supported the Law Commission on their review of technical issues in charity law.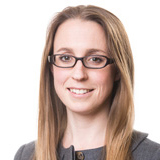 Rachel Tonkin, Senior Associate, VWV
Rachel specialises in advising charities in the higher education sector on governance, charity law and regulatory matters. She has worked with a number of universities in relation to their constitutions and governance arrangements; provides ongoing advice to universities on compliance with their regulatory obligations; and has advised on a number of strategic projects involving universities and their connected charities and companies. Rachel also provides training to universities and their legal and governance teams in relation to a range of charity law, governance and regulatory matters. She has recently been on secondment to a university client, where she has undertaken a wide variety of legal and corporate governance work, as a member of the university's legal team.


WORKSHOP 2C - Shakespeare Martineau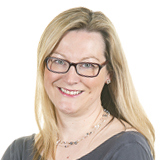 Ruth Phillips, Construction Partner, Shakespeare Martineau
Ruth uses her technical background in the industry to provide practical legal solutions to her clients. Ruth has a background in building surveying. She specialises in all areas of construction law but has particular expertise in drafting and negotiating all forms of building contracts, consultants' appointments, collateral warranties, performance bonds and parent company guarantees. Ruth works for a wide variety of clients including private developers, universities, further education colleges and funders. Ruth ensures that she works closely with her clients and their other technical advisors to ensure that they are provided with a seamless services from the instigation of a project to completion.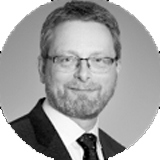 Antony Brook, Legal Director, Shakespeare Martineau
Antony is an experienced energy transaction lawyer, with extensive experience including advising on power purchase agreements, grid sharing agreements and EPC and O&M agreements for a range of energy infrastructure. Prior to qualifying as a solicitor, Antony was a commercial development manager at one of the UK's LNG terminals, and prior to that spent time as a regulatory affairs advisor at National Grid.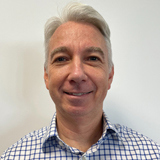 Jon Coane, Partner, Shakespeare Martineau
Jon is an experienced finance lawyer.  He specialises in advising housing associations, universities and not-for-profit organisations on the structuring and documentation of their funding.  Jon advises on funding from bonds, private placements (UK and US), bank loan agreements, aggregators loans and social investment.  He also advises funders, local authorities, infrastructure companies and energy companies in relation to the structuring and documentation of their debt funding including their funding for infrastructure projects, joint ventures and other transactions.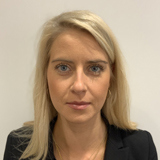 Jennifer Burrett, Director - Sustainability & ESG Finance, Lloyds Bank
Jenny is a Director in the Sustainability & ESG Finance team at Lloyds Bank. Her role is to support organisations with their sustainability strategies and embedding ESG across their organisations and into financing.  Jenny has a multi-product ESG perspective having worked on structures across numerous different types of financing such as bonds, loans, derivatives and supplier finance. One of the sectors that Jenny specialises in is Higher Education.  Jenny has achieved her CFA ESG Certificate and a couple of different Cambridge Institute of Sustainable Leaders (CISL) course qualifications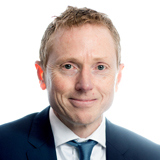 Andrew Connors, Regional Head - Midlands and Head of Public and Third Sector, Lloyds Bank
Andrew is Head of Higher Education at Lloyds Bank and also national lead for Lloyds UK Government and large Charities business. He is also Midlands Regional Head for Corporate & Institutional Banking. Over a thirty year career at Lloyds Banking Group he has held a variety of regional and national roles across the Commercial and Retail Bank.  Andrew is also a Board Director, Birmingham Hippodrome Theatre, an elected member of the CBI West Midlands Council and an Advisory Board Member at Birmingham City University Business School.


WORKSHOP 2D - Loughborough University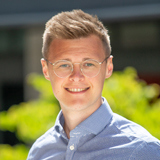 Mark Chester, Head of Commercial Finance, Loughborough University
Mark is the Head of Commercial Finance at Loughborough University. He grew up in Lancashire before moving to the East Midlands in 2010 to follow his passion for Sport. After graduating in Sport and Exercise Science, Mark joined the University Finance Team in 2014. Mark is a Fellow member of ACCA and, since qualifying in 2017, has worked across various functions including Business Partnering, Procurement, Financial Accounts, Treasury and Research Finance. More recently, Mark has also taken on NED roles at CUBO and Loughborough University Nursery Limited. In his spare time, Mark is a keen Preston North End fan and a competitive crown green bowler.


14.30 - 15.30

WORKSHOP 3A - Pinsent Masons




Ronan Lambe, Partner, Pinsent Masons
Ronan has considerable experience advising clients on energy projects, with a particular focus on renewables and cleantech. He regularly acts for sponsors, developers, funders and other stakeholders on project development, acquisitions, disposals and project financings.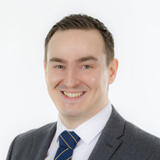 Graham Wallace, Senior Associate, Energy Property Team, Pinsent Masons
Graham is a senior associate in the firm's energy property team with over 12 years' experience covering a wide range of property issues on energy projects. He advises clients in respect of a variety of energy developments, particularly solar PV, district heating schemes, wind farms (onshore and offshore) and conventional energy. In addition, Graham has successfully completed client secondments with two large renewable energy developers, obtaining considerable experience of the commercial as well as legal aspects of new project development in the process.


WORKSHOP 3B - Cazenove Capital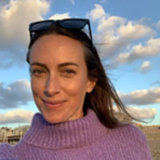 Kate Rogers, Global Head of Sustainability, Schroders Wealth 
Kate graduated from University of Durham with a degree in Natural Sciences and is a CFA Charter Holder. She has 23 years' investment experience and prior to becoming Global Head of Sustainability was Co-Head of Cazenove charities team, which works with over 1,500 universities, charities and foundations. Kate now leads our sustainability capability, building investment portfolios that offer strong financial returns and positive impact. She was a 2018 Women in Investment award winner for her work with the Treasury, Charity Commission and FCA to establish the Charity Authorised Investment Fund and is Co-author of 'For Good And Not For Keeps', 'Intentional Investing' and 'Time and Money', published by the Association of Charitable Foundations and 'How to write your investment policy statement' published by Charity Finance Group. Kate is also Chair of the Schroders Plc Global Charity Committee and member of the Schroders plc Corporate Responsibility Committee as well as chair of her local community charity and vice-chair of a primary school.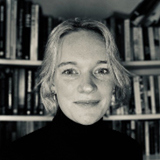 Emily Peterson, Portfolio Director, Sustainability Lead, Cazenove Capital 
Emily graduated from Trinity College Dublin with a degree in Economics and Philosophy and has the Chartered Institute of Securities and Investment diploma and completed the Cambridge Institute for Sustainable Leadership sustainable finance course. Having managed investment portfolios for universities and foundations for the past 12 years, Emily is one of the firm's sustainability specialists with responsibility for thought leadership and innovation and is working with clients to understand and deliver their net zero investment strategies. Emily was previously named in Citywire's 30 Under 30 and is an Investment Week Women in Investment Awards Finalist in 2022. Emily is also a trustee of a homelessness charity in East London, recently helping to secure impact investment.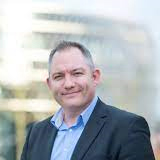 Andrew Nolan, Director of Sustainability, Faculty of Estates – University of Nottingham 
Andrew is an experienced director-level professional with expertise in sustainable development, cities, universities, governance, policy and strategy. He has 15 years of experience working in the field of sustainability in both the private and public sector. He is responsible for providing strategic direction to the University and for delivery of a comprehensive and progressive sustainability strategy, further developing and embedding sustainability to improve the University's campus, curriculum and community sustainability. Andrew has operational responsibilities include energy and carbon management, environmental management (including waste, transport, engagement and communication), grounds management and transport and logistics. He is responsible for providing strategic direction to the University and for delivery of a comprehensive and progressive sustainability strategy, further developing and embedding sustainability to improve the University's campus, curriculum and community sustainability. His operational responsibilities include energy and carbon management, environmental management (including waste, transport, engagement and communication), grounds management and transport and logistics.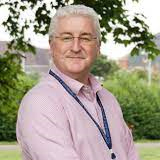 Dave Gorman, Director of Social Responsibility and Sustainability – University of Edinburgh
Dave is the senior university lead for climate change, sustainability and a range of social responsibility issues including responsible investment, community engagement, social impact and social innovation. Dave joined the University in 2013 as its first Director for Social Responsibility and Sustainability. He provides senior leadership and advice to the University on a wide range of topics including climate change and renewables, sustainability, responsible investment, community engagement, fair employment, sustainable and responsible supply chains and social investment. Prior to joining the University, Dave undertook a wide range of community and volunteering work after graduation, before pursuing a career in local government. For many years he worked for the Scottish Environment Protection Agency, latterly as its Head of Strategy. 


WORKSHOP 3C - Tribal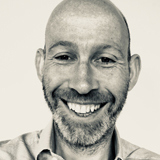 Nick Pidgeon, Head of Surveys and Benchmarking, Tribal
Nick Pidgeon heads up Surveys and Benchmarking at Tribal. He has spent nearly 20 years specialising in data-driven consultancy designed to help higher and further education institutions improve financial performance. At the heart of this work lies his and his team's ability to deliver engaging presentations and workshops to translate data into clear messages, which leaders can use to effect meaningful change.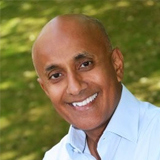 Nirmal Borkhataria, Interim Chief Finance Officer, Queen's University Belfast
Nirmal is a recognised turnaround leader with significant experience in working in challenging stakeholder environments, devising and implementing plans to restore financial sustainability and add value. He has delivered Restructuring & Turnaround assignments as well as resolving underperformance. He is an expert in working through periods of substantial change and development, restructuring processes and procedures to increase productivity and financial performance.


WORKSHOP 3D - Deloitte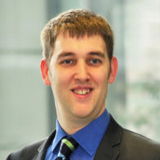 Paul Thomas, Director, Audit and Assurance, Deloitte
Paul leads Deloitte's Higher Education External Audit offering, with a particular focus on technical matters and market insight. He is Deloitte's representative to the BUFDG Financial Reporting Group (FRG). As well as a portfolio of his own clients, he is involved as Director in Deloitte's audits of several Public Interest Entity Universities, including Oxford, Leeds and Southampton.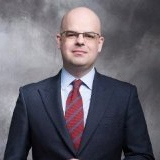 Jon Wallis, Director, Accounting Advisory, Deloitte
Jon is a Director in Deloitte's Accounting Advisory practice, a group that specialise in applying in depth technical accounting knowledge to commercial situations. Jon has a detailed knowledge of UKGAAP and IFRS, with specific expertise in lease accounting and revenue recognition. He has worked closely with both public and private sector, frequently assisting with GAAP conversion and alignment challenges. Jon is well versed in helping management teams with determining how to pragmatically solve accounting issues, bringing in the right balance of technology where required.