WEDNESDAY
9.30 - 10.30

PLENARY 3 - KPMG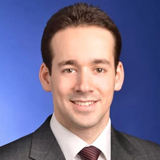 Marc Finer, HE Debt Advisory Lead, KPMG
Marc is a Director within KPMG's Debt Advisory practice and he has advised on debt transactions for 15 years. Marc advises on domestic and international debt financings, restructurings and strategic financing options assessments for privately owned, publicly listed, financial sponsor-backed and not-for-profit clients. Marc specialises in financings in the Higher Education and wider not-for-profit sectors, and he is a member of KPMG's Education leadership team. Marc is also responsible for the team's ESG financing proposition, with the team having advised on over £1.5bn of ESG-linked bank, bond and private placement financings to date. This includes Marc's lead advisory role to University College London on its landmark first sustainable bond in the UK HE sector.


11.00 - 12.00

WORKSHOP 7A - Mercer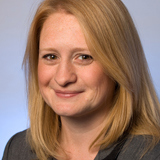 Rebecca Dodd, Partner, Head of Higher Education Group, Mercer
Rebecca leads Mercer's Higher Education Group and has advised many universities on their SATs, LGPS, TPS and USS pensions strategies. Over many years, Rebecca has advised numerous university employers on benefit change exercises, and related member communication exercises.  She has worked extensively with members providing one-to-one consultations and group sessions dealing with pensions education, pensions tax, benefits and options.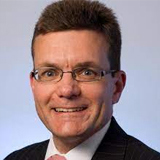 Mike Harrison, Partner, Mercer
Mike has worked with over 30 of the 40 Self-Administered Trusts (SATs) and also with SAUL and USS. He is currently Scheme Actuary to four of the SATs and chairs Mercer's bi-monthly virtual Higher Education Chair of Trustees Fora (HE CoTFora). Having originally founded Mercer's Higher Education Group, Mike has been involved in a range of projects including benefit strategy reviews, scheme funding and risk management as well as member education and support. Mike is a regular supporter of, and presenter at BUFDG, UHR and UCEA events nationally and locally.


WORKSHOP 7B - BDO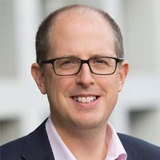 Adrian Hughes, Partner, Technology Risk Assurance, BDO
Adrian Hughes is a Technology Risk Assurance partner. Since his first external audit at Liverpool University, as an intern at Coopers & Lybrand, he has worked with organisations in both the public and private sector, both as an adviser and an auditor. With the increasing influence of corporate governance and audit regulation in the UK and US, Adrian specialised in controls and the data and IT systems that support them. Adrian's focus now includes Higher Education as a priority sector for BDO. Adrian lives in south-west London and can often be found running at St Mary's University.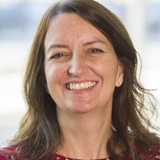 Paula Willock, Director, Not-for-Profit Assurance, BDO
Paula Willock is an External Audit Director in the Not-for-Profit Group in BDO and currently signs the audit opinion for ten HEIs. Paula is a highly experienced auditor across the HE and other not-for-profit sectors. She has significant experience of commercial and not-for-profit audits and acts for a number of clients classified as Public Interest Entities ("PIEs") which are subject to increased regulatory oversight and reporting complexity. Paula has been involved in facilitating risk management workshops for academic staff in HEIs and has worked with HEFCE / OfS carrying out a number of institutional reviews. She is also a member of BUFDG's Financial Reporting Group. Paula lives in Surrey and her spare time is spent trying to achieve her long-standing ambition to complete Park Run in less than 30 minutes!


WORKSHOP 7C - EY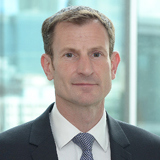 Stewart MacKinlay, Partner, EY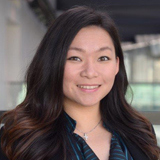 Caroline Ly, Director, EY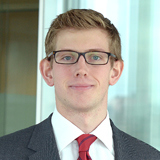 Chris Jeffreys, Director, EY Capital & Debt Advisory

EY's Higher Education debt advisory practice has been successfully helping our university clients to raise over £3bn of funding to date. The team provides expert analysis in generating debt capacity and affordability analysis, which is the usually the starting point when our clients are looking to raise debt. Both Stewart and Caroline have a combined 30yrs plus experience of debt structuring and Debt Capital Markets following their previous careers at NatWest, and therefore are expertly placed to help our clients execute a debt raising on the best possible terms. Chris Jeffreys is a qualified accountant and financial modelling expert and has been advising university clients for the last 5 years. In addition, they are supported by the wider expertise of EY across strategy, consultancy and assurance. The team thoroughly enjoys working with our university clients, whilst Education is core to EY's values.


WORKSHOP 7D - Centurion VAT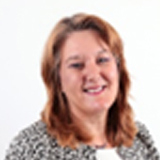 Liz Maher OBE, Director, Centurion VAT
Liz's career in VAT began in 1984 with Customs & Excise. Time with EY as a Corporate VAT Director was followed in 2002 by joining Centurion - a specialist Education VAT team. A familiar face to universities across the UK, Liz supports university clients on all areas where VAT gets complicated in the sector, as well as delivering VAT awareness sessions for the sector and clients. Liz & her husband are nearly "empty nesters" and enjoy life in the Welsh countryside with plans for playing more golf and travel.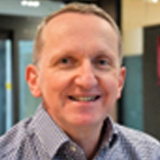 Mike Trotman, VAT and Environmental Taxes Consultant, Centurion VAT
After 35 years, Mike has a wealth of knowledge of VAT and Environmental tax. Time with HMRC was followed with a career in the accountancy profession and industry as Group Indirect Tax Manager for a multi-utility, covering environmental tax and VAT compliance. Returning to Deloitte as an associate director, Mike's role in Environmental Tax expanded looking after corporate clients, government departments, major infrastructure groups, the waste industry, utilities and SMEs. Mike is a member of the Chartered Institute of Tax Indirect Taxes Sub-Committee. Outside of work, his interests include music, motorsport and swimming.


13.00 - 14.00

WORKSHOP 8A - Barclays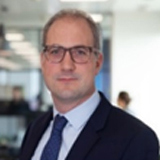 Ian Chesham, Education & Charity Investment Advisor, Barclays
Ian joined Barclays in 2006 and is a dedicated representative for the Charities, Education and Not-for-Profits Team across the UK. He is passionate about Sustainable investments. Ian holds a BA and MSc in Business Economics and International Marketing Management from the University of Leeds. Ian is a 2021 Spears Wealth Management Index – Top Advisor and holds the Certificate in ESG Investing with CFA UK. Ian is a Governor at Bristol Grammar School.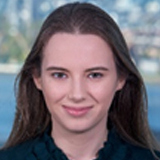 Olivia Lewis, Education & Charity Investment Advisor, Barclays
Olivia joined Barclays in 2015, working with ultra high-net-worth private clients before joining the Charities & Not-for-Profits Team. Olivia is a graduate of University College London, has completed the Investment Management Certificate and passed Level 1 of the CFA Program. Olivia is passionate about sustainable investing and holds the CFA Certificate in ESG Investing and has completed the Sustainable Finance short course at the University of Cambridge Institute for Sustainability Leadership. Olivia was awarded the WealthBriefing European Rising Star Award in 2021 and outside of Barclays is a Trustee of the Girls Friendly Society.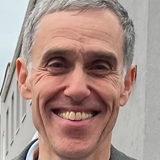 Simon Crick, Interim Director of Finance and Planning, University of Suffolk
Simon is the interim Director of Finance and Planning bringing extensive experience as an accountant across public services. Having qualified in local government he spent 18 years in the NHS many as a Finance Director supporting service improvements through new delivery models and building a new hospital. Subsequently he was a Chief Finance Officer for a police and crime commissioner and at Warwick Medical School. Most recently he was an FD for a FE College and a management consultant. He is a qualified executive coach and enjoys working with people to enable change for both them and their employer. Outside of work Simon enjoys sports and being active, running, coaching football and following his favourite team Coventry City through thin and thin!


WORKSHOP 8B - Buzzacott LLP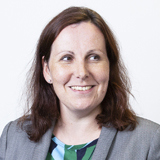 Katharine Patel, Partner, Head of Charity & Not-for-Profit, Buzzacott
Katharine joined Buzzacott in 1996 and is a Partner and head of our Charity & Not-for-Profit team. She has particular responsibility for the provision of audit, financial accounting and regulatory compliance services to a portfolio of clients which includes many charitable and educational institutions (including Further and Higher Education Colleges, Academies and independent schools). Katharine has completed a postgraduate diploma in Charity Accounting and Financial Management at London South Bank University which has provided her with a broad insight into the activities and operations of a wide range of charities. She now lectures on a number of the university's courses in respect of charity accounting and financial issues. She is also a Trustee and the Treasurer of a large drugs services charity based in South London. Since joining Buzzacott, Katharine has worked with not-for-profit sector organisations giving her extensive knowledge of the sector and its accounting regulations.




Shachi Blakemore, Partner, Buzzacott
Shachi joined Buzzacott in 2005 and is a Partner in the Charity & Not-for-profit team. Shachi works with a wide range of charities including educational organisations (further education colleges, higher education institutes and academies), health and welfare charities, membership bodies, hospital charities and grant making trusts. She specialises in statutory audit and assurance assignments but also provides clients with advice on risk management, governance, board assurance frameworks, financial and management reporting, and forecasting.

Shachi has a particular interest in training and presents regularly at Buzzacott's trustee training workshops and other seminars. She runs bespoke training sessions for trustees and audit committee members. Shachi is also a Trustee and Chair of the Finance and Audit Committee at an Academy Trust in North London and a member of Finance and Risk Committee of a London hospital charity. Outside of work, Shachi is an avid traveller and loves to learn new things.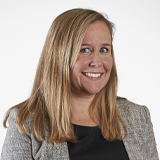 Catherine Biscoe, Partner, Buzzacott
Catherine joined Buzzacott in 2002 and is a partner in the Charity & Not-for-Profit team. She provides audit and advisory services to a wide range of charities and educational institutions. As well as statutory audit and assurance engagements, Catherine provides advisory services such as assistance with reporting systems, business plans and financial projections, funder specific audits and governance reviews including risk management and board assurance frameworks. Together with Buzzacott colleagues in the VAT Consultancy, Tax, Financial Planning and HR Consulting teams, Catherine ensures the smooth delivery of a wide range of complementary services to her clients. Catherine regularly presents at our client seminars and contributes to external conferences and events. She provides bespoke training for management teams and trustee boards on charity finance and governance topics.

Catherine has been involved with charities as a volunteer in the Tower Hamlets Reading Partner scheme, as a board member of further and higher education colleges, and is now an external member of the Finance Committee of the Royal Foundation. Outside work, she enjoys visiting new places and skiing.


WORKSHOP 8C - Queen Mary, University of London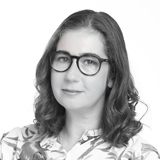 Dr. Catherine Murray, Director of Planning, QMUL
Catherine is the Director of Planning at Queen Mary University.  She is also the institutional lead for Information Provision and works with teams across professional services to deliver BI using an IT-lite approach. Catherine has twenty years of experience in University Planning ensuring that planning, risk management and performance evaluation  processes are aligned and underpinned by robust and timely data/information. She has wide knowledge of the UK HE sector having previously worked at LSE, the University of Hull, Middlesex and Westminster.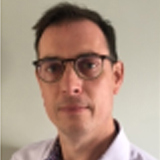 Will Argyll, Assistant Director, Financial Planning & Reporting, Durham University
Will Argyle is Assistant Director (Financial Planning & Reporting) at Durham University. With over 20 years working within Finance and Planning across a number of organisations within the private sector, Will entered the HE Sector in 2018 working as Head of Finance at Oxford Brookes University before joining Durham University in 2021.


WORKSHOP 8D - DNV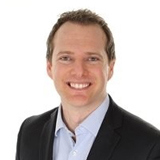 Shaun Walden, Head of Sustainable Finance and Climate Change for the UK Sustainability and ESG Services, DNV
Shaun Walden is Head of Sustainable Finance and Climate Change for DNV's UK Sustainability team. Since joining DNV, Shaun has also been involved in over 80 Green, Social and/or Sustainable Loans and Framework Second Party Opinions. He has over 20 years' experience in sustainability consulting and specialises in ESG disclosures, climate risk and sustainable finance. Shaun has significant experience in supporting clients in setting science-based targets, decarbonisation road maps, achieving net zero/ carbon neutrality across a range of sectors including energy, manufacturing, mining, construction O&G and pharmaceuticals. He is also qualified ESG data assurer and has led over 100 global ESG assurance projects. Shaun has in-depth knowledge of sustainability reporting standards & indices such as GHG Protocol, GRI, CDP, DJSI.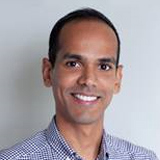 Shuhaib Maudarbaccus, Consultant, ESG and Sustainability, DNV

Based in Manchester, Shuhaib brings 7 years' experience in Project Engineering, Project Management, Business Development and Sustainability Consulting, having worked with clients such as AbbVie, ArcelorMittal, British Land, Castrol, Kingfisher, Lloyds Banking Group, Motability Operations, Novartis, Thames Water and more. Since joining DNV, Shuhaib has developed significant skills in the assurance and advisory space with regards to Scope 1, 2 and 3 carbon accounting and reporting. In particular, he has worked on Carbon Neutrality Assurance projects (to PAS 2060 standards), EU Taxonomy assessments, TCFD climate-related financial reporting. Shuhaib's passion for sustainability manifests itself through his System Thinking approach, helping his clients identify low-cost, yet effective, opportunities to abate carbon emissions.
Shuhaib is a Chartered Mechanical Engineer with the Institution of Mechanical Engineers and completed his MPhil in Engineering for Sustainable Development at Cambridge University with Distinction in 2021.


14.30 - 15.30

PLENARY 4 - Natwest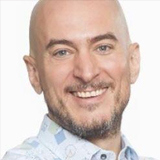 Gary Kendall, Head of Climate Strategy Implementation, Natwest
Supporting the integration of climate change into strategy in collaboration with franchises and functions across the bank, Dr Gary Kendall has been the Head of Climate Strategy Implementation at NatWest since March 2022. Most recently, he spent 8 years within a group strategy role at Nedbank in Johannesburg. Gary has a broad background across various sectors including oil & gas, civil society, consulting, academia, and finance on a career path crossing Europe, North America, East Asia, and Southern Africa. Through these diverse roles he has built experience in research, sales and marketing, business development and strategy within diverse cultural contexts. He is a thought leader and teacher on systemic socio-economic development challenges including energy, mobility, climate change and inequality. Gary has previously worked for ExxonMobil, SustainAbility Ltd, WWF International and the University of Cambridge.